the peedie gallery ecard
Send a friend an extra special something - send them a Peedie Gallery ecard. It's easy and free - simply choose a postcard from our selection of ecards below (or choose one from elsewhere on the site where you see the 'send as an ecard' sign alongside an image), fill in the recipient's name and email (and yours), add a message and we'll send it via email to them for you from our site.
It's a great way to say hello and let someone special know about the Peedie Gallery.
'Coming of Age' by John Shapter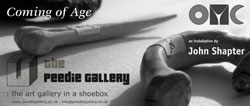 The Peedie Gallery
coupling by Christil Trumpet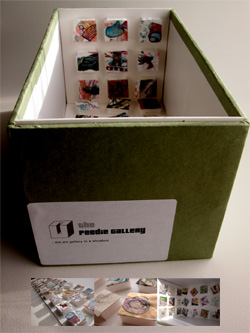 The Peedie Gallery at Skara Brae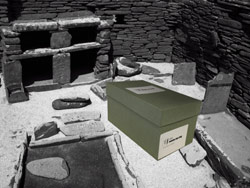 The Peedie at the Pier Arts Centre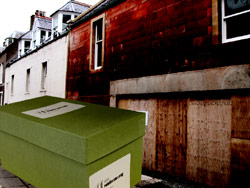 The Peedie at the Ring o' Brodgar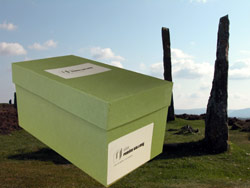 Clare Gee (of OIC Arts Development - the venue host for the inaugural show), with the Peedie Gallery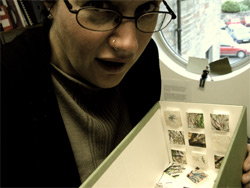 The Peedie Gallery - as depicted by the painter John Constable